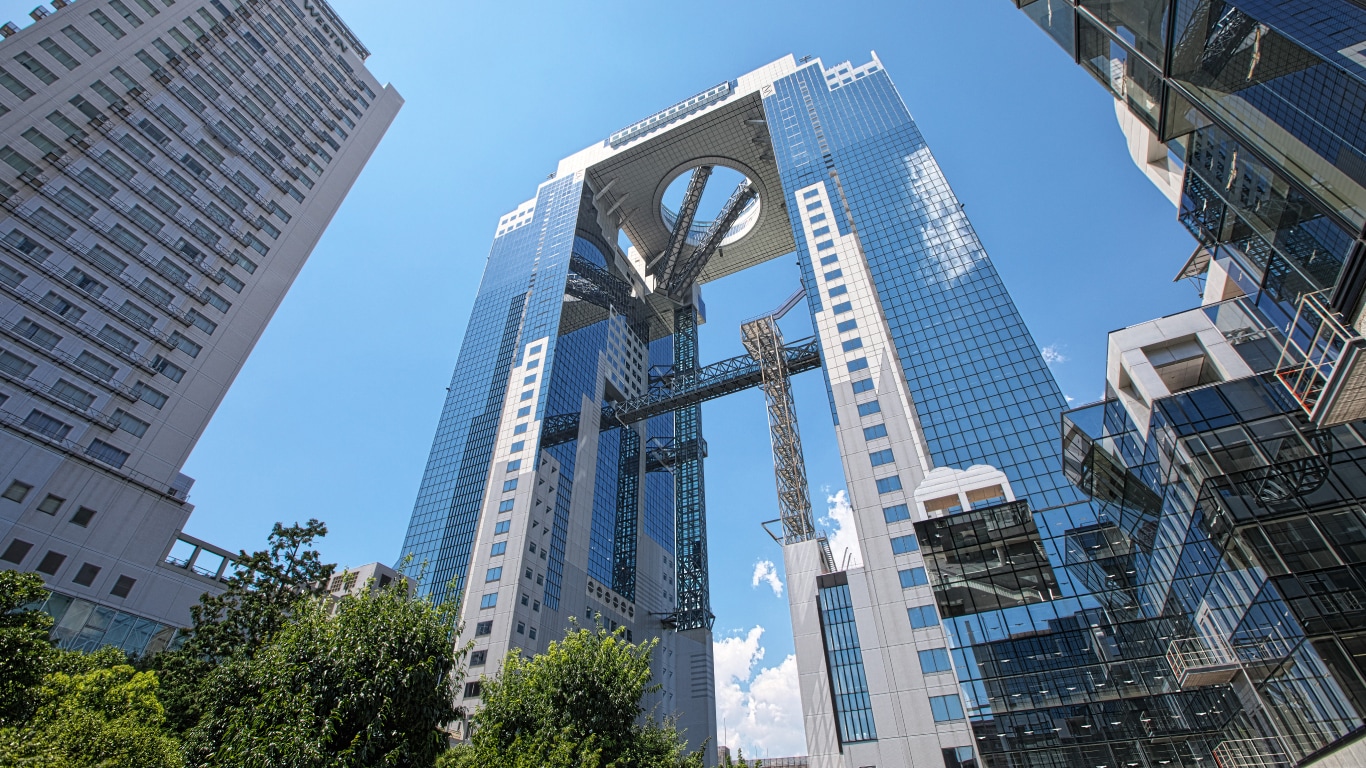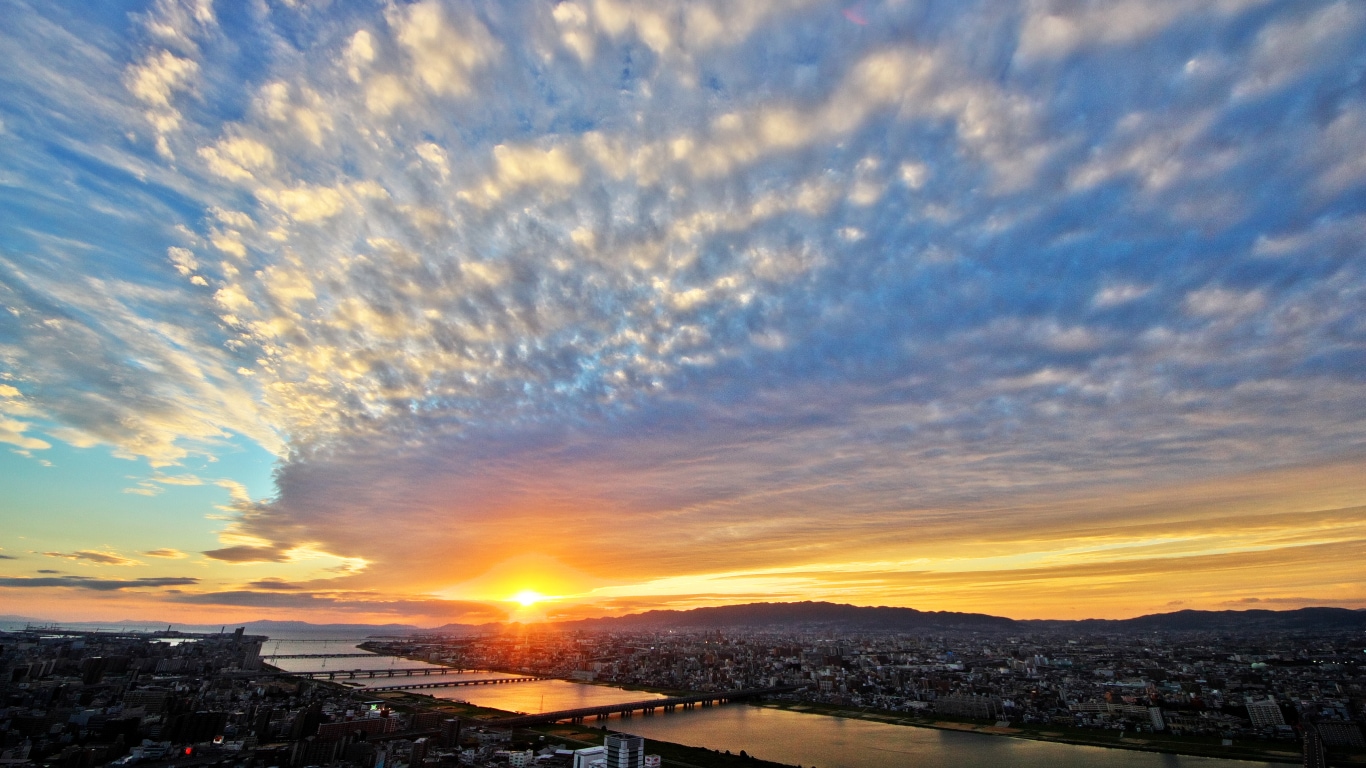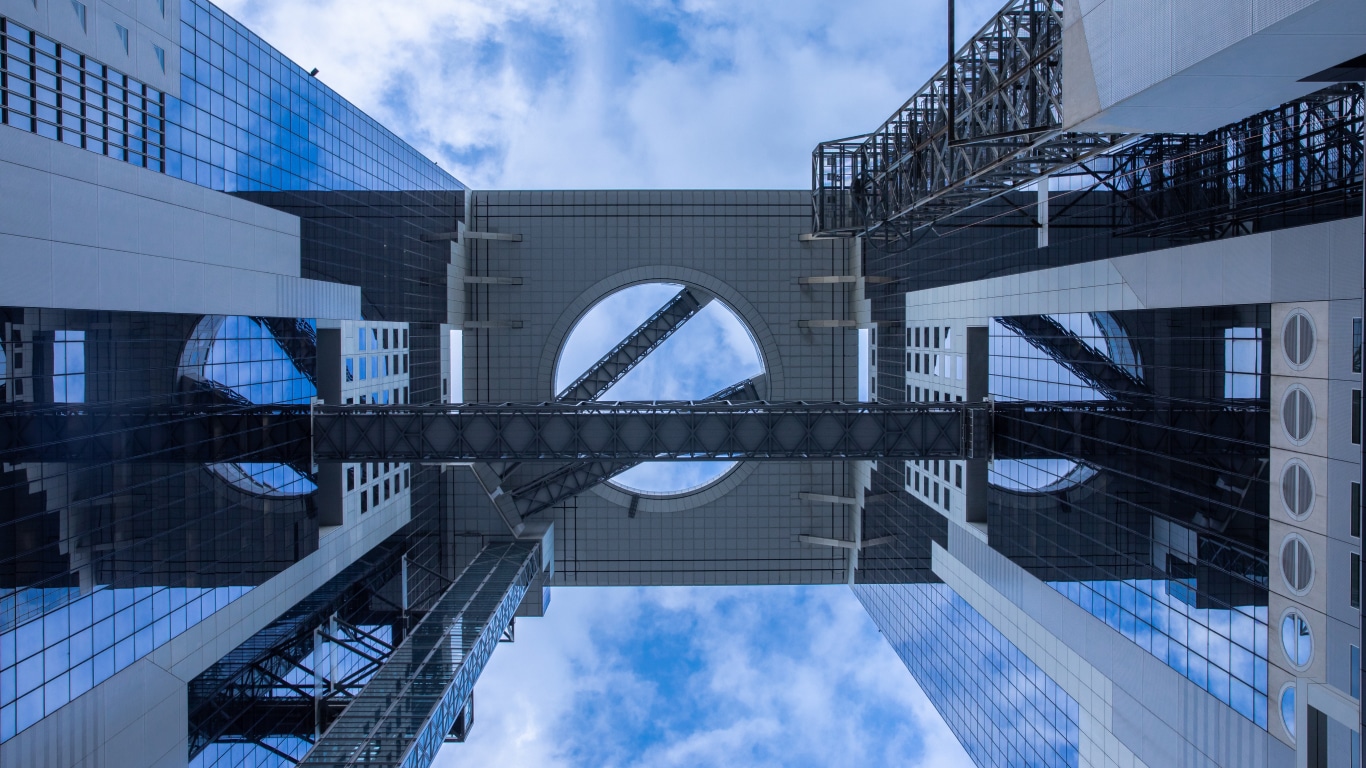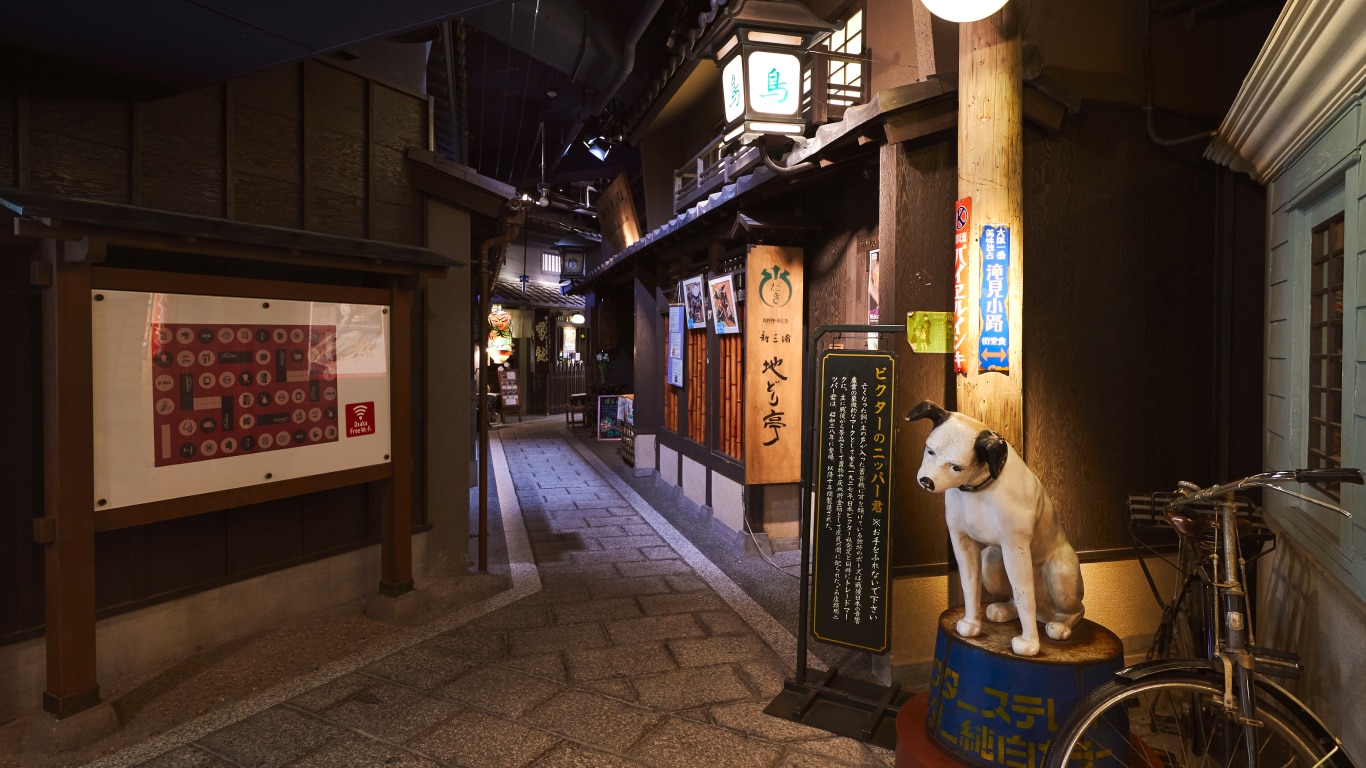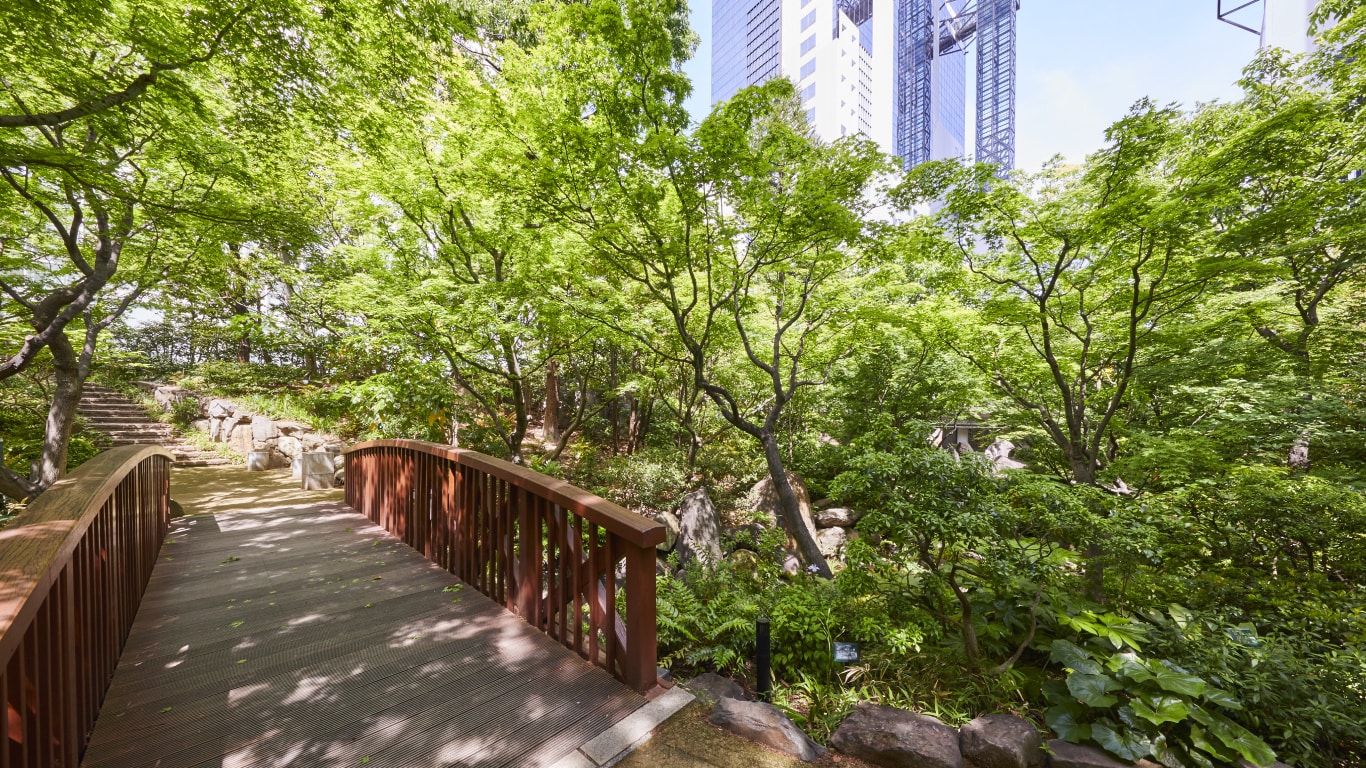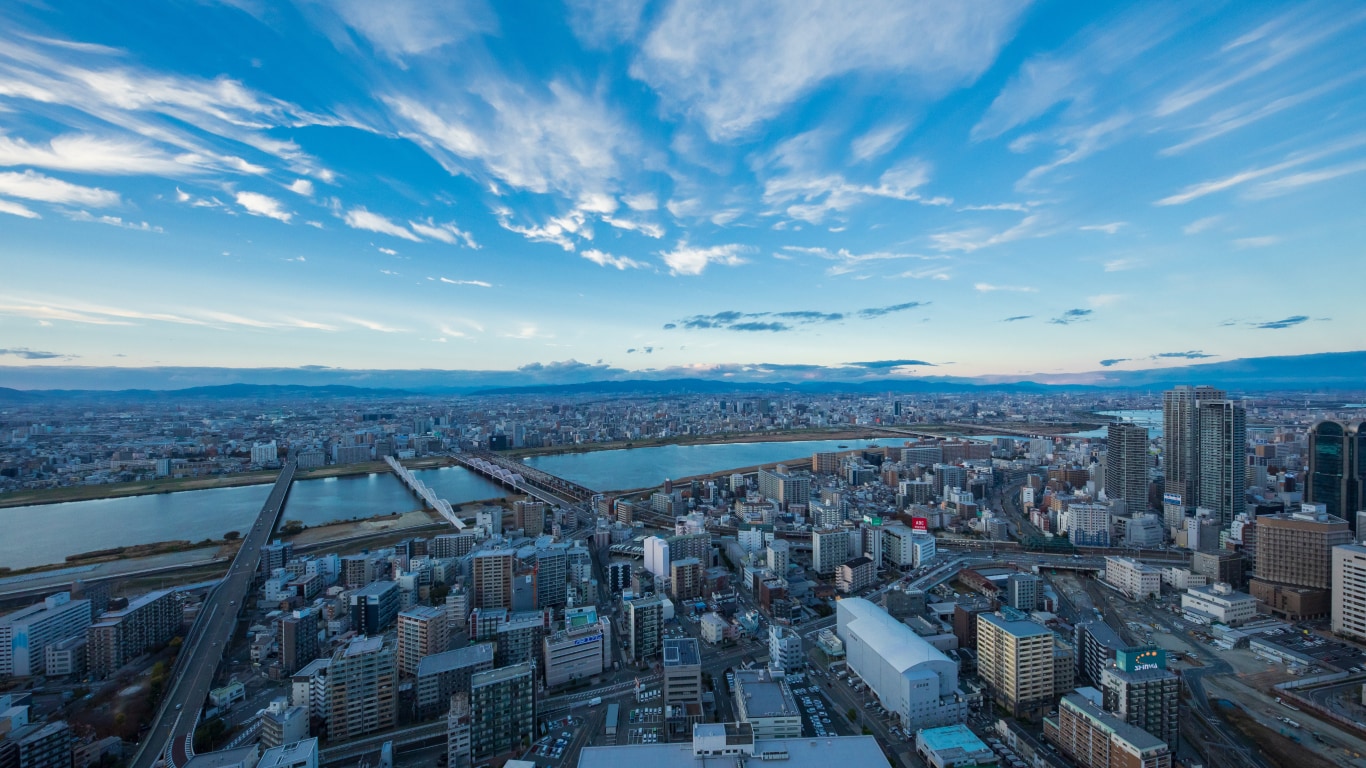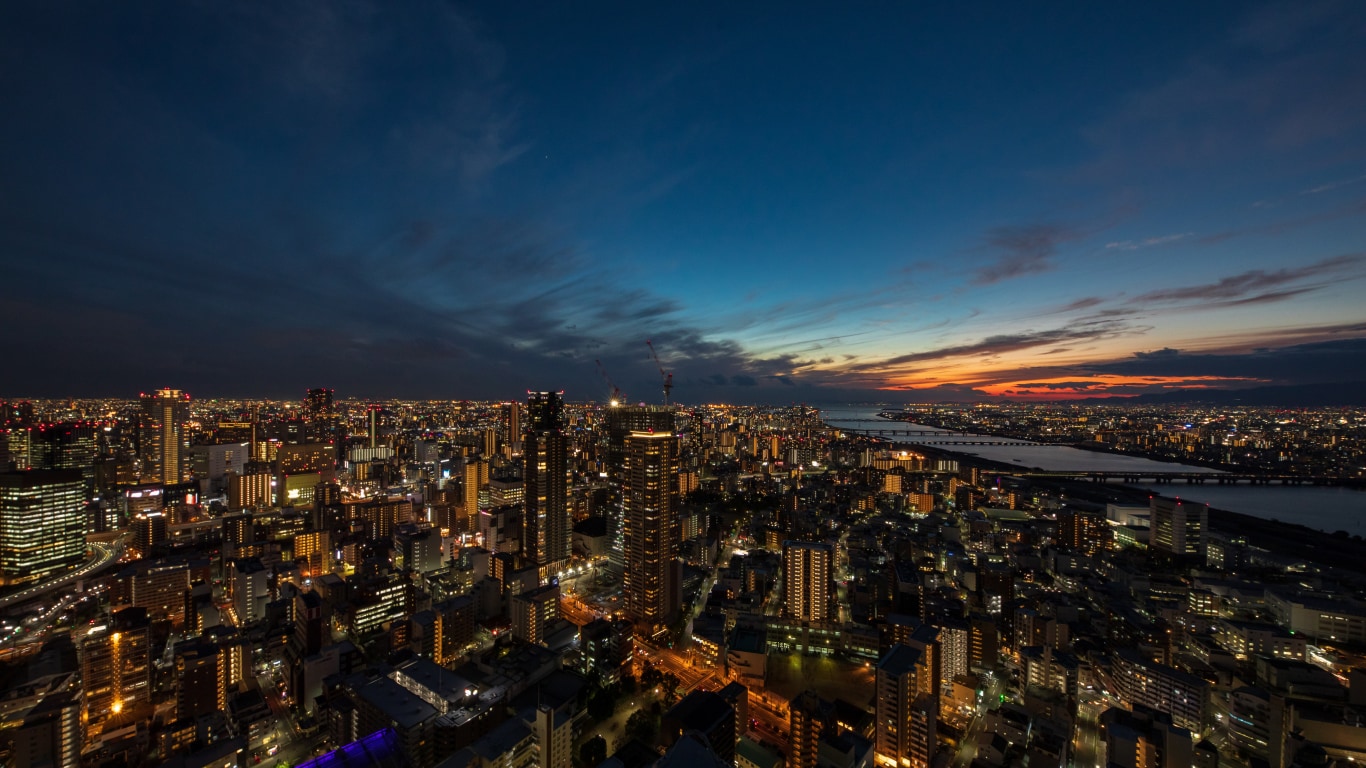 Kuchu Teien Observatory is an observation facility connecting the Tower East
and Tower West of the Umeda Sky Building, on the 39th, 40th and rooftop floors.
Do not miss the chance to take in the Osaka cityscape with a bird's-eye view from the 360-degree open air rooftop.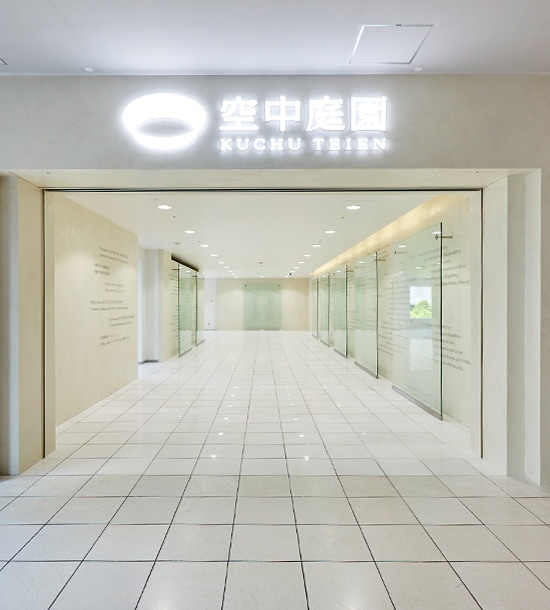 3F Kuchu Teien Observatory Entrance

Departure gate to the sky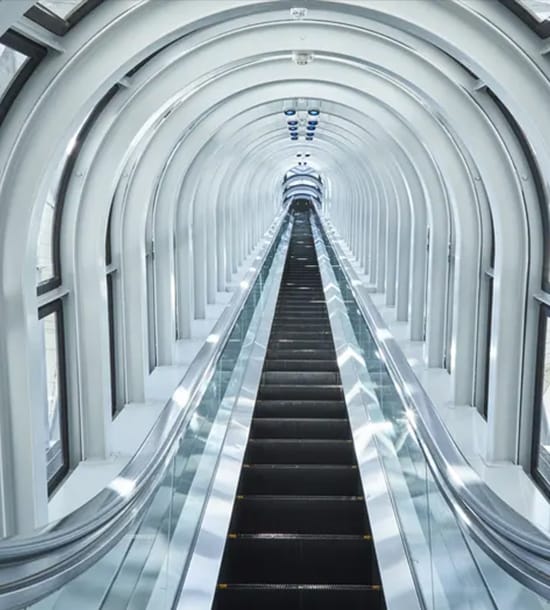 35F-39F

Space filled with excitement on the way to the sky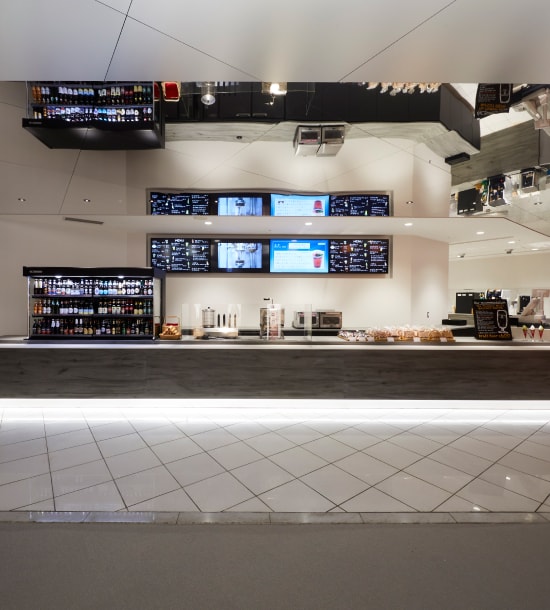 40F cafe SKY 40

Counter seats at the café for a floating sensation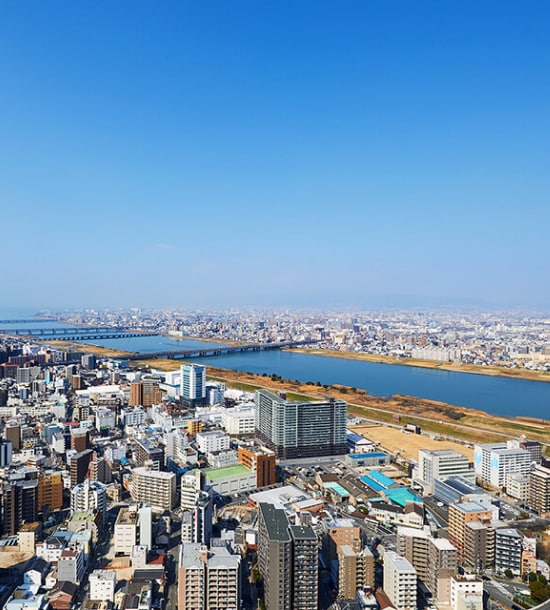 RF Rooftop floor

A 360-degree open air rooftop observation floor for changing views at any time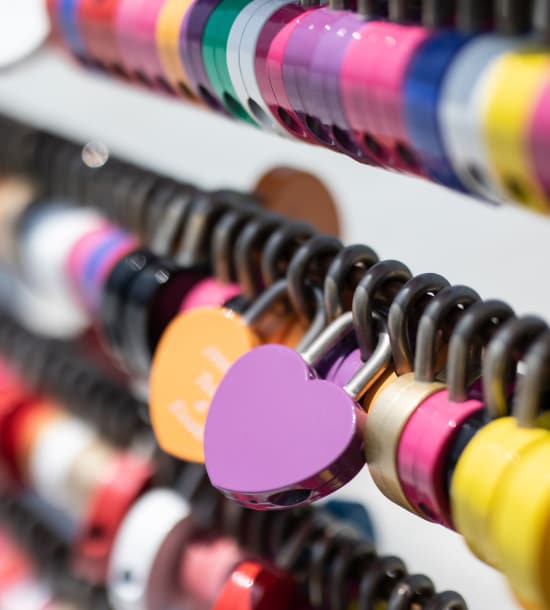 Heart Lock

The Heart Lock is a heart-shaped padlock, anniversary or date engraving is available
9:30-22:30
Last admission 22:00
Special business days

August
5, 2023

Naniwa Yodogawa Fireworks Festival 15:30-21:00 A special ticket is required to enter during the specified time periods on special business days.
Adults

1,500 yen

( Persons with disabilities: 750 yen )
Age 4 - 12

700 yen

( Persons with disabilities: 350 yen )
Notices
Free entrance for children under 4.
Persons with a ticket for persons with disabilities must show a disability certificate.(Same discounted price for an accompanying person)
For visitors with disabilities: Purchase your ticket at the window of the observatory. (Presenting certificate is required)
A set ticket with Koji Kinutani Tenku Art Museum is available for purchase at the window of the observatory.
Osaka Amazing Pass / Osaka e-Pass
Free admission by presenting the pass
from 9:30 to 16:00

30% off from the admission price by
presenting the pass between 16:00 and 22:00
Discount information
School groups
Junior high and senior high school students

500 yen

( Persons with disabilities: 250 yen )
Elementary school students and infants

200 yen

( Persons with disabilities: 100 yen )
Other groups
* applicable for a group of 10 and more
Adults

1,350 yen

( Persons with disabilities: 750 yen )
Age 4 - 12

630 yen

( Persons with disabilities: 350 yen )
Notices
Entrance procedure is performed at the ticket counter on the 39th floor.
Specific contract coupons, cash and credit cards are accepted for payment.
Free entrance for tour conductor(s) leading a group.(ID required.)
School groups are groups from nurseries, kindergartens, elementary schools, junior high schools, high schools, vocational high schools and special needs schools.(Free entrance for a staff of a school per 10 students.)
If members of a school group wish to enter in a small group, they must show a school event certificate.
For customers on wheelchair: Please take the high-floor elevator from the first floor of Tower East.
Rooftop may be closed in case of heavy rain. Thank you for your understanding.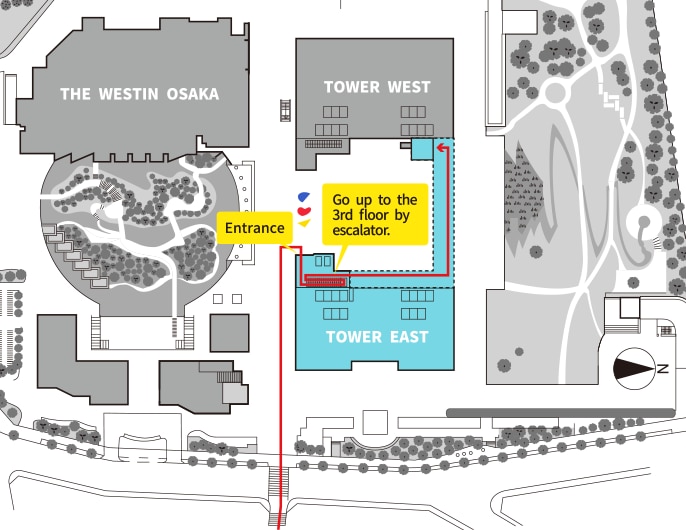 By wheelchair or stroller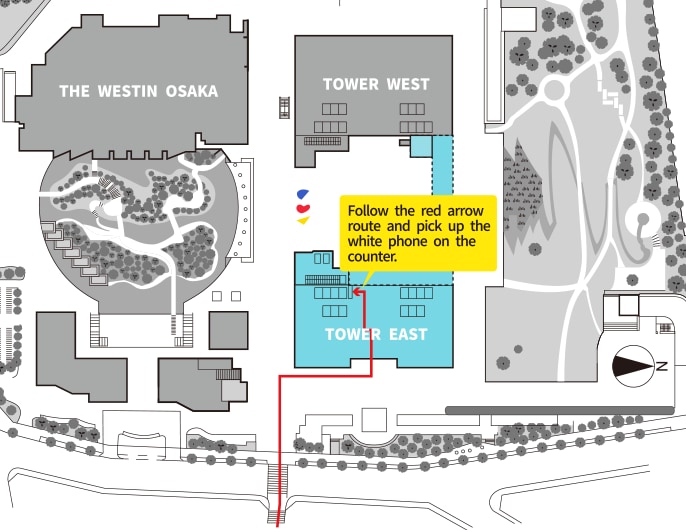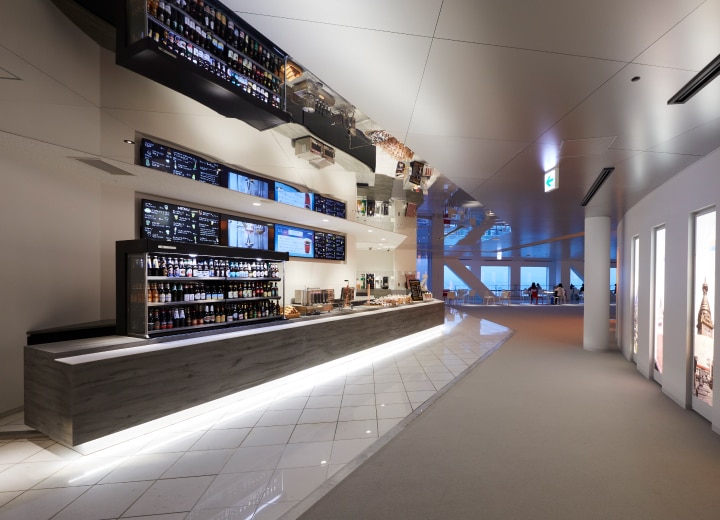 cafe SKY 40

40F

Please enjoy home-roasted original blend coffee and seasonal limited specialty coffee.
The extensive menu includes a World Beer Selection to sample beer from all over the world as well as seasonal items.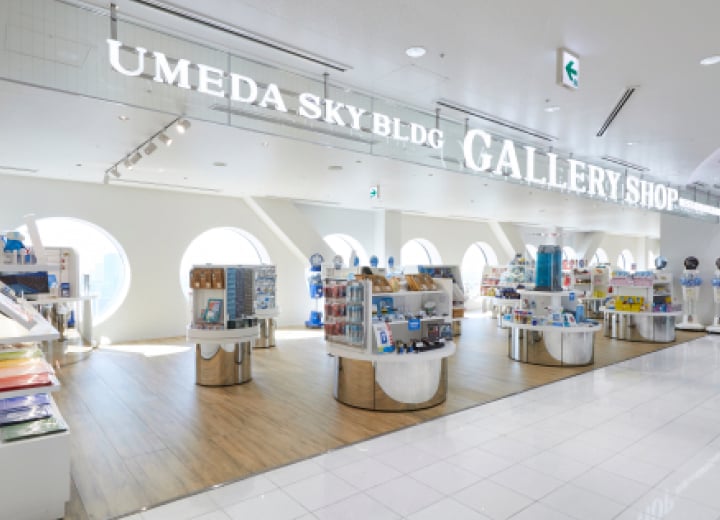 UMEDA SKYBLDG GALLERY SHOP

39F

Original goods of Umeda Sky Building and KUCHU TEIEN OBSERVATORY are only available here.
Have fun choosing your favorite goods.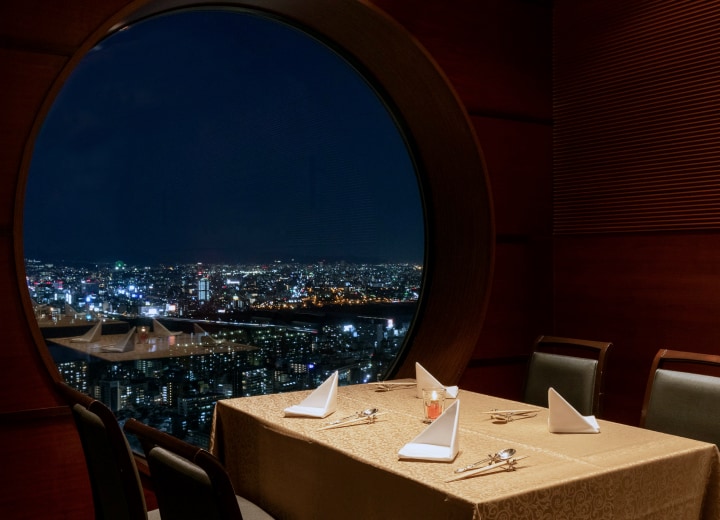 Chinese Restaurant Sangu

39F

Various Cantonese dishes are made with exclusive ingredients such as shark fin and abalone.
Spend your time according to your purpose in a private room for a special day or in the romantic dining.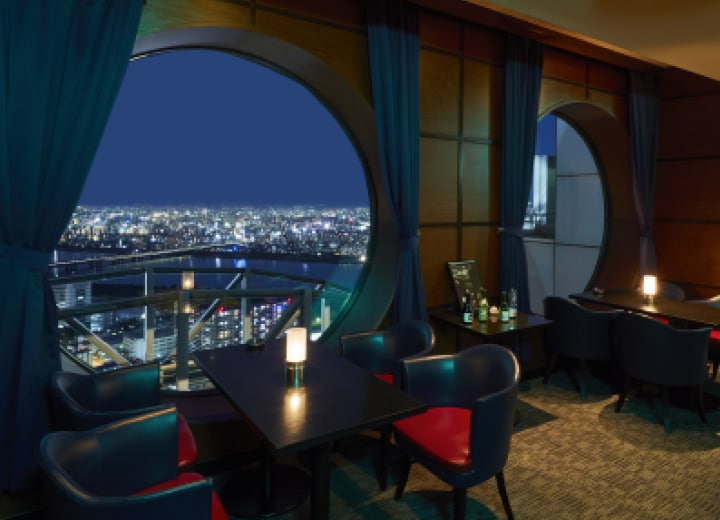 Sky Lounge Stardust

39F

About 300 kinds of cocktails and exclusive whisky are available.
The floating lounge creates a special moment.
Enjoy a special evening at the table seat with a view of the starry sky.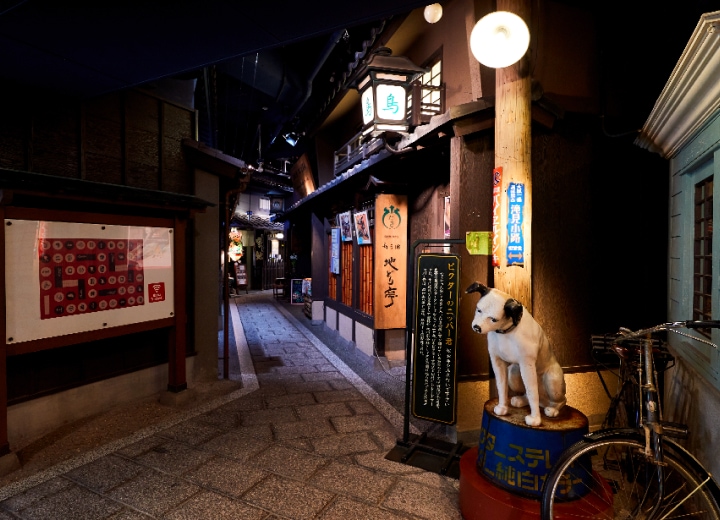 Showa Retro Shopping Street TAKIMIKOJI

B1F-1F

The Showa Retro Shopping Street reproduces the good old romantic townscape of the Showa period.
The retro-style hair salon, dry cleaner and restaurants full of Osaka's culinary delights will make you travel through time.
*ATM and post office inside.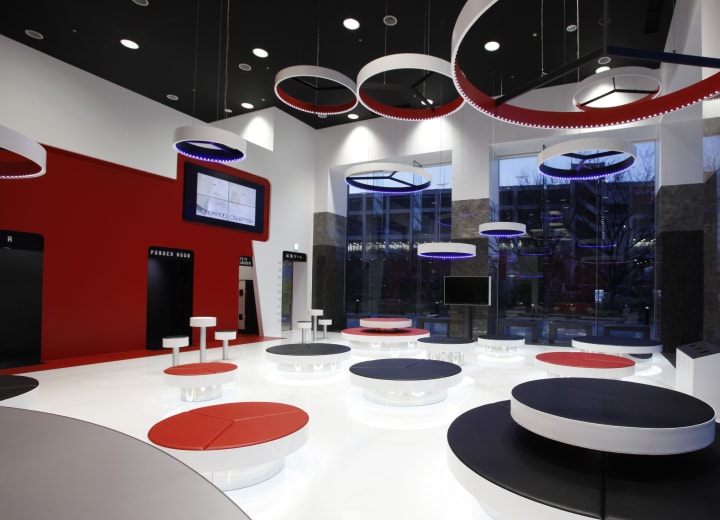 WILLER Bus Terminal Osaka Umeda

1F

Business Hours
6:00~24:30